Follow development of Seven Ravens!
---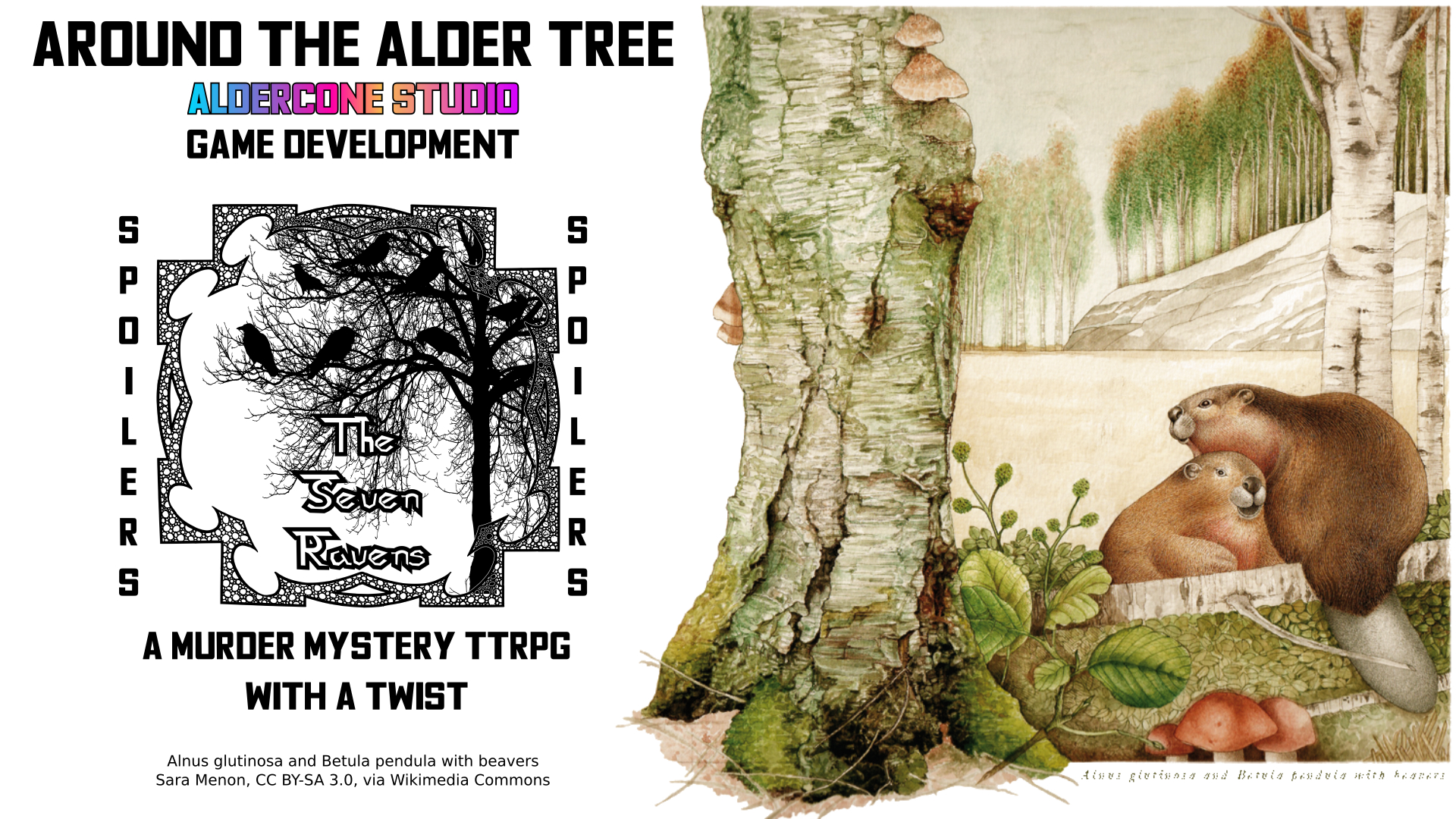 Around the Alder Tree :: Seven Ravens
[image description: a cute illustration of two fat beavers, sitting next to a lake, amongst many tree including alder trees, by Sara Menon. next to this is the titles AROUND THE ALDER TREE - ALDERCONE STUDIO - GAME DEVELOPMENT, and with the Seven Ravens cover, which is a spooky border around a spooky tree silhouette and seven raven silhouettes]

If you don't mind spoilers, follow along with our live discussions on Twitch with our thrice-weekly podcast, Around the Alder Tree. We will specifically be working on Seven Ravens every Monday and Thursday, at 15:00 PST.


We also post them on our Youtube if you'd like to listen to older episodes!

These will often contain spoilers, but if you don't mind that we'd definitely love to have you there!